Data Connect CSU Solutions
CSU DSU CSU/DSU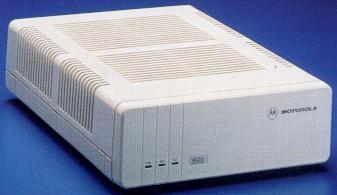 We know the wide variety of CSU DSU products as well as anyone in the industry
Call us 301-924-7400

CSU/DSU
CSU/DSU is a commonly used of combination of two telecommunications abbreviations. CSU stands for Channel Service Unit and DSU Data Service Unit. The CSU / DSU is a digital-interface device used to connect a router to a digital circuit like a T1 or T3 line. The CSU/DSU also provides signal timing for communication between these devices.

Basically, it's like a modem, but more expensive and connects to a faster network. Channel Service Unit / Data Service Unit (CSU/DSU) terminates physical connections. This device is required when using dedicated circuits, such as a T1 line. The digital data stream is translated by the CSU/DSU into bipolar signals, which are suitable for line transmission. For example, a dedicated T1 line enters a building through a Registered Jack-45 (RJ-45) connector, which resembles a large phone jack (phone jacks use RJ-11 connectors). The CSU/DSU then transmits the signal to the network. The CSU/DSU also performs some error-reporting and loopback functions. CSU/DSUs operate at the physical layer (layer 1) of the OSI/RM.
T1 CSU DSU's are increasingly integrated into T1 Routers.
Data Connect Enterprise offers a full range of CSU / DSU's
from a very wide variety of manufacturers
Contract Buying and Volume Discounts available !!
Please contact us 301-924-7400