Starcomm 3342S Security Modems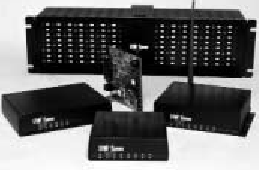 Starcomm 3342S Security Modems
3342S Security Modems – All models offer an AT compatible command interface and support the following modulation standards: V.34, V.32bis, V.32, V.22bis, V.22, V.23, V.21, Bell 212A and Bell 103J. All models feature password protection, caller ID protection and audit trail capabilities with precision time keeping.

All previous models of StarComm modems are available as special order units.
Purchase orders accepted on Starcomm Industrial modems
Great Warranty and Pricing. Why buy new? !!
Please contact us 301-924-7400
Email us at sales@data-connect.com