Starcomm 2400R-030-4 Rack mount 2-wire Dial
And 2 or 4-wire Leased Line Modem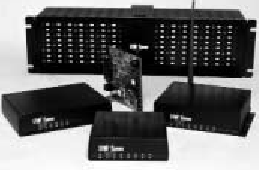 Starcomm 2400R-030-4 Rack mount 2-wire Dial and 2 or 4-wire Leased Line Modem
StarComm Low Speed Modems – All low speed models offer an AT compatible command interface and support The following modulation standards: V.22bis, V.22, V.21, Bell 212A and Bell 103J.

2400R-030-4 Rack mount, for 2-wire dial and 2 or 4-wire leased circuits.

SC-HVC Power adapter for all 5.5 to 14VDC modems. Inline Power Supply is 60 to 300 VDC or 100 to 240 VAC


All previous models of StarComm modems are available as special order units.
Please contact us 301-924-7400
Email us at sales@data-connect.com