Starcomm 202TE-237-4 Stand alone
for 2 or 4-wire leased circuits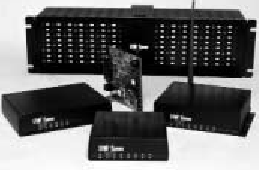 Starcomm 202TE-237-4 Stand alone for 2 or 4-wire leased circuits
Starcomm StarPath 202ST Reliable Low-speed Multi-point Communications

For years, the Bell 202 modem has delivered reliable low speed multi-point communications. Today, this device still enjoys great popularity due to its ability to communicate under adverse conditions. The Bell 202 remains the right choice for telemetry applications, control systems, transaction applications and for reliable data delivery over RF or cellular connections. The StarPath 202ST offers a modern implementation of this classic modulation standard. In this design, the latest technology guarantees the highest level of performance and reliability. 202ST Modems - The following modems offer Bell 202S and 202T compatibility. Custom options are also available for dial operation and onboard protocol support.

202TE-237-4 Stand alone, for 2 or 4-wire leased circuits.
Power: 5.5 to 14VDC, Included Inline Power Supply is 60 to 300 VDC or 100 to 240 VAC

All previous models of StarComm modems are available as special order units.
Please contact us 301-924-7400
Email us at sales@data-connect.com