GDC SpectraComm 5000 (SC 5000)

Call us for Pre-sales and discount pricing

301-924-7400 Support
GDC SpectraComm 5000 (SC 5000)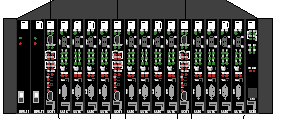 SpectraComm 5000 Integrated Access Solutions
The SpectraComm 5000 Series (SC 5000) serves as a central connection point to the network, providing high capacity wideband access to full and fractional T1 services. The SC 5000 consolidates multiple serial data streams into a single T1 high-speed stream for delivery to the network. As a result, users who currently require multiple digital or analog access lines can consolidate their bandwidth requirements over one or more T1 links, greatly reducing monthly access charges.

SpectraComm 5000 Line by Line Solutions

In addition to integrated access, the SpectraComm family supports independent line-by-line T3 broadband, T1 / FT1 wideband, DDS/GDS narrowband and analog solutions. The SpectraComm MS-2 shelves come in twelve models to support most central office and customer premises configurations for line-by-line access.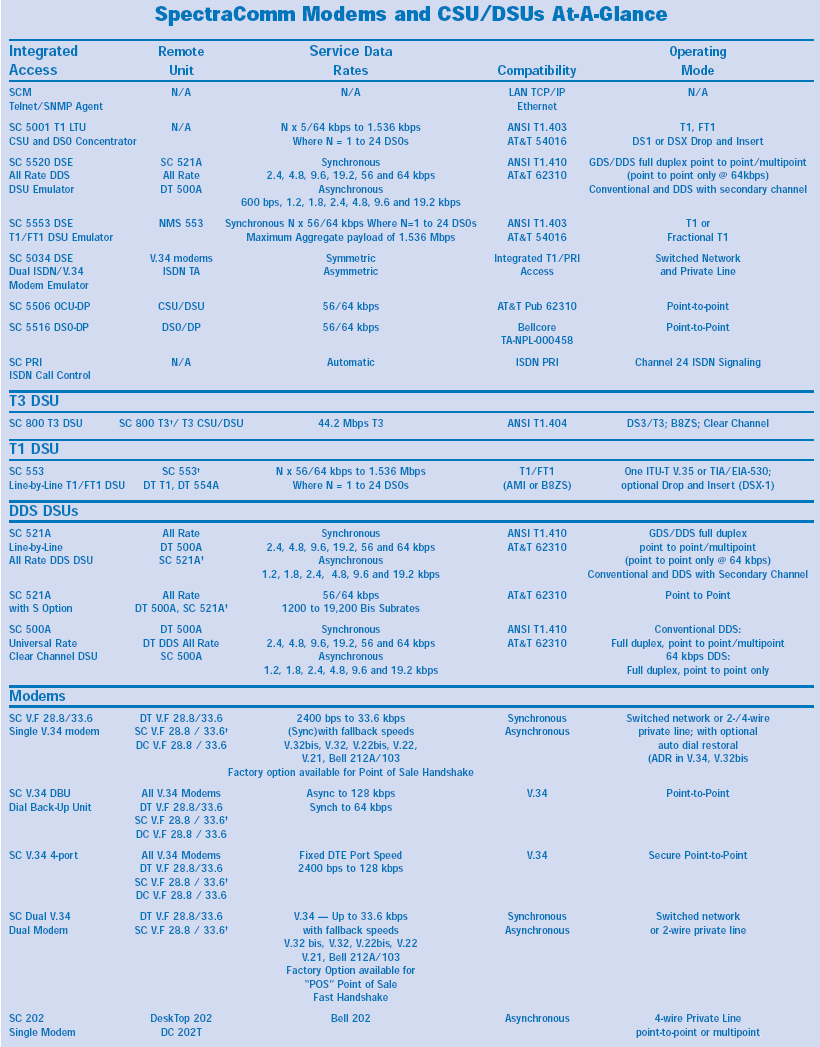 Purchase orders accepted on General DataComm equipment
Contract Buying and Volume Discounts available !!
Please contact us 301-924-7400