SpectraComm Modems
And CSU/DSUs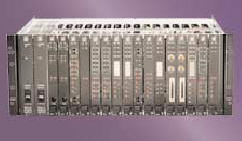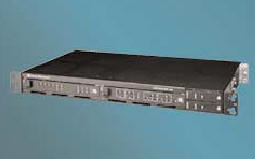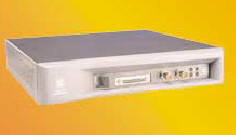 • NEBS Level III Certified • Designed for Telco Environments
• Flexible Architecture • Low Power Consumption
• Compact Modular Design • Optional RADIUS Security
Call us for Pre-sales and discount pricing

301-924-7400 Support

General DataComm's SpectraComm family of modems and CSU/DSUs supports a wide range of applications. These include T3 broadband services, T1 / FT1 (Fractional T1) wideband services, 2.4 kbps - 64 kbps DDS/GDS (Digital Data Service/ Generic Data Service) narrowband services, and up to 33.6 kbps switched or private line analog services. The flexible, expandable design of the SpectraComm system accommodates network growth, spanning from a single card enclosure to a robust 16 slot shelf system. This modularity maximizes your use of network facilities and helps to reduce network management complexity.
GDC SpectraComm Products

SpectraComm High Density Shelf


Purchase orders accepted on General DataComm equipment
Contract Buying and Volume Discounts available !!
Please contact us 301-924-7400