RAD U-RPT IDSL Repeater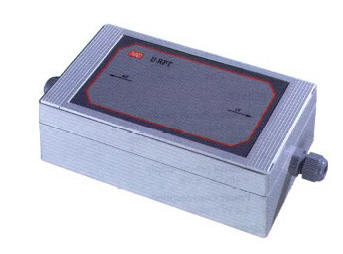 Call us for Pre-sales and discount pricing

301-924-7400 Support
RAD U-RPT IDSL Repeater
FEATURES
U-RPT extends the range of IDSL or ISDN products to a maximum of 11 km (6.8 miles) over 26 AWG, and 14 km (8.7 miles) over 24 AWG lines. Setting two repeaters in a row extends the total range to 16.5 km (10 miles) over 26 AWG, and to 21 km (13 miles) over 24 AWG cables.
U-RPT can operate over poor quality lines, bridge taps and mixed gauge links. It does so by using advanced equalization, adaptive filtering, echo cancellation technology and 2B1Q line coding.
Operating in compliance with T1.601.1 enables U-RPT to work opposite standard ISDN products
U-RPT can be power fed from a local power supply or it can receive power from the central cards via the data communication wires, with no interference between data and power. U-RPT can also forward power to the next U-RPT on the line, whenever two U-RPT units (maximum) are set on a line.
U-RPT is enclosed in a weatherproof casing to withstand an outdoor environment, and can be placed practically anywhere. The unit may also be installed on a wall or communication poll. The compact size of the casing and the wire connection enable installation in communication ducts or manholes along the route of the communication cables.
U-RPT requires no setup or configuration; once installed, it can function with no further interaction.
SPECIFICATIONS
Extends the range of IDSL or ISDN products over copper lines
Up to 2 repeaters set in row extend the transmission range to a distance of 21km (13 miles)
Complies with ANSI T1.601-1992 standard
No setup or configuration is needed
Local or remote power feeding
Works opposite RAD IDSL modems ASMi-31-2, MP-2100/HS-U card, KM-2100/KHS.U card and WEBRANger II
Compact weather-proof case
U-RPT/*/#
IDSL Repeater
| | |
| --- | --- |
| * | Specify P for external power supply (default is remote power feeding) |
| # | Specify OET for extended temperature version (default is standard temperature range) |
ORDERING

APPLICATIONS

For discount pricing on RAD Data Communications
email us at sales@data-connect.com
or call 301-924-7400
---