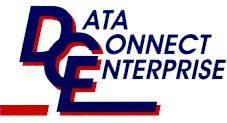 RAD Megaplex 104 Megaplex 204 Voice Channel Bank
Supports Caller ID, Loopback Timing, Local Internal Source Clock (INT mode)
RAD Megaplex 104 Voice Channel Bank- 8 Channels Bank
RAD Megaplex 204 Voice Channel Bank- 16 Channels Bank


Call us for Pre-sales and discount pricing on RAD Megaplex 104 Megaplex 204 Channel Banks
301-924-7400 Support
Megaplex 104 204 Product Highlights
Analog PCM-encoded FXS channels
Loopback timing (LBT mode) and a local, internal source clock (INT mode).
Megaplex-104: eight channels
Megaplex-204: 16 channels Single
E1 uplink with in-band management support
Soft gain control for receive and transmit PCM encoded, A-Law or µ-Law SNMP managed
External power supply for Megaplex-104;
internal power supply for Megaplex-204
Each FXS port supports loop-start, soft gain level setting, polarity reversal, metering, enhanced line tests
Enhanced diagnostics per channel
Caller ID enabled
Support for Group III fax
The RAD Megaplex-104 and RAD Megaplex-204 are cost-effective channel banks designed specifically for small point-of-presence (POP) applications. They have one E1 uplink and can support up to eight or 16 FXS voice channels, respectively. The channels support various analog voice features that are required for voice services providers.

Each FXS port supports caller ID, loop-start signaling, reverse polarity and 12 kHz/16 kHz metering pulse, thereby meeting the specifications for public and coin-operated telephones.

In-band fax support for Group III fax machines complies with T.4 and T.30.

Management capabilities for the Megaplex-104 and Megaplex-204 include in-band management over the E1 uplink and out-of-band management via an Ethernet port or via a terminal using the local serial port.

The Megaplex-104 and Megaplex-204 support both loopback timing (LBT mode) and a local, internal source clock (INT mode).

The Megaplex-104 is a compact, 1U high unit, suitable for the desktop, wall-mounting or mounting in a 19" rack (mounting kits available). Megaplex-104 uses an external power supply.

The Megaplex-204 is a 19" wide, 1U high unit in a metal chassis.
Megaplex-204 uses an internal power supply.