RAD FOM-4SF Full Duplex over Single Fiber Modem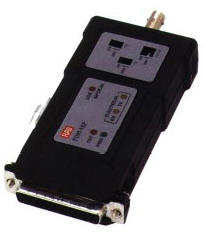 Call us for Pre-sales and discount pricing

301-924-7400 Support
RAD FOM-4SF Full Duplex over Single Fiber Modem

FEATURES
FOM-4SF, Miniature Sync/Async Fiber Optic Modem, transmits and receives data over a single fiber cable.
The modem operates either in synchronous or asynchronous mode, and supports both half and full duplex communication.
Transmission rates are as follows:

Asynchronous: 0 to 115.2 kbps
Synchronous: 64, 128, 256, 512,1024 and 2048 or 1544 kbps.
FOM-4SF is available with the following interface options:

V.24 Interface
V.35 Interface
RS-530 Interface
X.21 Interface
E1 Balanced Interface
E1 Unbalanced Interface
T1 Interface.
FOM-4SF is available with either 850 nm LED for multimode transmission up to 3 km (1.9 miles), or 1300 nm LED for single mode transmission up to 25 km (15.5 miles).
FOM-4SF performs diagnostic loops in compliance with ITU V.54 standard. Two V.54 loops are available: local loopback and remote loopback. These loops are activated either by a dipswitch or by the DTE interface: LLB circuit - Pin 18 and RLB circuit - Pin 21.The V.35 interface loopbacks can be activated via the DTE: LLB circuit - Pin JJ and RLB circuit - Pin HH.
For V.35, V.24, RS-530 and X.21 interfaces operating in synchronous mode, transmit timing can be provided by three alternative sources:

Internal oscillator
External clock
Loopback clock derived from the receive signal.
The E1 interface utilizes HDB3 line encoding/decoding. The T1 interface utilizes B8ZS line encoding/decoding.
FOM-4SF incorporates all the advantages of a fiber optic system:

Lower attenuation than with copper wires; attenuation is not related to frequency;
EMI/RFI immunity which saves the cost of expensive and heavy shielding and complex error checking routines;
High data security: risk of eavesdropping is minimized as fibers radiate negligible power; cost of data encryption is reduced;
Safety and electrical isolation: no spark hazard and no ground-loop noise problems.
SPECIFICATIONS
Half and full duplex transmission over single fiber
Synchronous data rates up to 2048 kbps or E1/T1
Asynchronous data rates up to 115.2 kbps
Local and remote V.54 diagnostic loopbacks
Internal, external or receive clock
850 nm or 1300 nm LEDs on the link
V.24, RS-530, X.21, V.35, E1 or T1 interface options
LED status indicators
External 5V power supply, modem includes protection against reverse polarity
Minimum latency of 0.68 msec
Lightweight, miniature and easy to install
FOM-4SF/$/+/*
Sync/Async Single Fiber Full Duplex Miniature Modem
$
Specify power supply:
230 for 230 VAC / 5 VDC / 700 mA
115 for 115 VAC / 5 VDC / 700 mA
+
Specify DTE interface:
V24 for V.24 interface, female connector
V35 for V.35 interface, female connector
X21 for X.21 interface, female connector
530 for RS-530 interface, female connector
E1B for balanced E1 interface 2048 kbps
E1U for unbalanced E1 interface 2048 kbps
T1 for T1 interface 1554 kbps
*
Specify optical interface:
85ST for 850 nm Multimode ST connector
85FC for 850 nm Multimode FC-PC connector
13ST for 1300 nm Single Mode ST connector
13FC for 1300 nm Single Mode FC-PC connector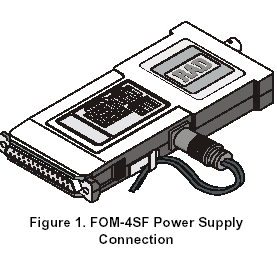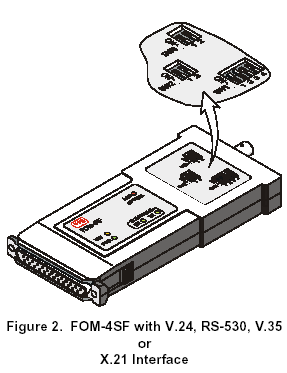 ORDERING
FOM-4SF/1/530/FC13
FOM-4SF/1/530/ST13
FOM-4SF/1/530/ST85
FOM-4SF/1/E1U/ST85
FOM-4SF/1/T1/SC13
FOM-4SF/1/T1/ST13
FOM-4SF/1/T1/ST85
FOM-4SF/1/V24/ST13
FOM-4SF/1/V35/FC13
FOM-4SF/1/V35/ST85


APPLICATION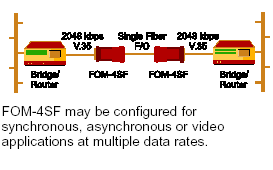 For discount pricing on RAD Data Communications
email us at sales@data-connect.com
or call 301-924-7400
---