RAD APD-8 8-Channel FRAD/X.25 PAD

Features
8-channel async FRAD / X.25 PAD
Async data rate up to 115.2 kbps
SLIP/PPP supported on all async ports
One synchronous Frame Relay / X.25 link operating at data rate of up to 2 Mbps
Telnet client / server to support terminal / server applications
SNMP management via RADview PC/UNIX platforms
FLASH memory for software upgrade
Description
FRAME RELAY

APD-8 provides access to public or private Frame Relay networks. Async data is sent directly over the Frame Relay or encapsulated over X.25 / Frame Relay (Annex G), to achieve maximum reliability (see Figure 2).
A unique funneling mechanism adjusts feeder throughput to CIR levels.
LMI and ANSI PVC management protocols are supported and operation is in compliance with ANSI T1.606, T1.618, T1.617, Annex D, and ITU Rec. Q.922 Annex A.
X.25

X.25-configured links support permanent virtual circuits (PVCs) or switched virtual circuits (SVCs). Link packet size is up to 4096 bytes.
APD-8 supports both mandatory and additional ITU X.25 facilities.
Dial-up X.25 links are supported via a dial-up modem controlled by a DTR signal or V.25 bis commands.
APD-8 supports X.25 multicasting.
X.32

APD-8 supports X.32 protocol for a dial-up X.25 link. This enables users to access an X.25 network remotely, via a dial-up modem with X.32, or to use the backup dial-up link for an X.25 or Frame Relay network.
ASYNC ACCESS

All async channels can act according to X.3, X.28 and X.29 profiles, at traffic speeds of up to 115.2 kbps. Async traffic can be packetized directly over Frame Relay network, or packetized over the X.25 network. All channels are configured and monitored by the management agent of APD-8.
Each one of the APD-8 ports can be configured to SLIP or PPP modes, operating at data rates of up to 115.2 kbps.
ISDN

PPP, Frame Relay, or X.25 can be transmitted over an ISDN physical interface (`S' interface).
APD-8 supports dialed and leased lines.
ISDN support includes up to 128 kbps (Bundle two B channels).
APD-8 supports Connection On Demand (COD), which enables the opening of the ISDN line only when real data is available. When an inactivity period occurs, the ISDN session is terminated. This is an added cost saving feature.
NETWORK MANAGEMENT

APD-8 contains an SNMP agent, which enables remote configuration, collection of statistics / status reports, and diagnostics. The management agent can be programmed to periodically send statistics / status reports to a maximum of five management stations.
Configuration, monitoring and controlling of all network resources can be performed from a RADview-PC or RADview-HPOV/UNIX SNMP management station.
A management station can be connected directly to APD-8 using PPP or SLIP.
APD-8 SNMP agent supports private and standard MIBs, including MIB II with RFC 1213, RFC 1381 and RFC 1382 for X.25, and RFC 1315 for Frame Relay.
APD-8/*/#
8-port FRAD / X.25 PAD
*
Specify optional DC power supply:
24 for 24 VDC
48 for 48 VDC

#
Specify main link interface:
V24T for V.24/RS-232 (DTE)
V24C for V.24/RS-232 (DCE)
V35T for V.35 (DTE)
V35C for V.35 (DCE)
V36T for V.36 (DTE)
X21T for V.21 (DTE)
530T for RS-530 (DTE)
IBE for ISDN BRI `S' interface
IBU for ISDN BRI `U' interface
DDS for integral CSU/DSU
UTP for 10BaseT interface



APPLICATIONS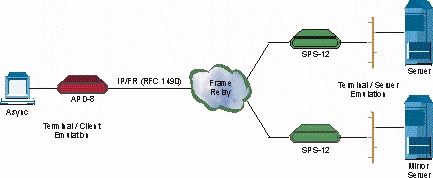 Figure 1. Terminal / Server Emulation Application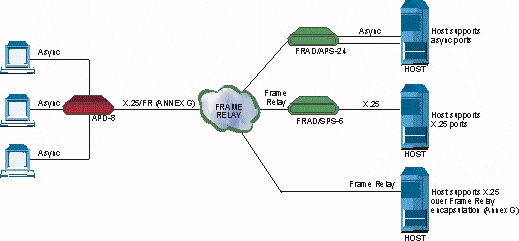 Figure 2. Reliable Async over Frame Relay