GDC InnovX™
InnovX Family of Products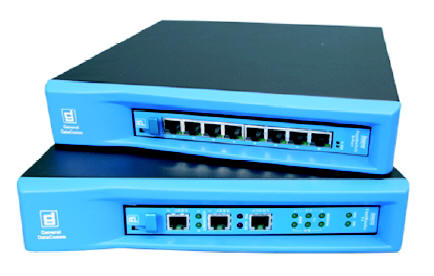 Call us for Pre-sales and discount pricing

301-924-7400 Support
GDC InnovX™ InnovX Family of Products
Introduction
Effectively employing networking technology has become a key factor in developing a successful business. Communications networks have emerged as valuable assets that generate revenue and provide competitive advantage. General DataComm has helped many of the world's largest Enterprises harness the power of networking. Electronic channels of commerce have been established, and reliable public and private communication links are essential to any organization's survival. GDC's full range of products and services can support this growing network challenge.
Family of Access Solutions

GDC has developed and introduced the InnovX family of products for use in Enterprise applications. GDC's new InnovX family of products deliver high quality, security and flexible features typically found only in PTT products for use in Enterprise environments. In most cases, InnovX uses common blades for installation in enclosures ranging from a single-blade standalone to a high-density,
16 - blade rackmount enclosure. This flexible approach simplifies network deployment and dramatically reduces costs associated with network maintenance and sparing. Fig 1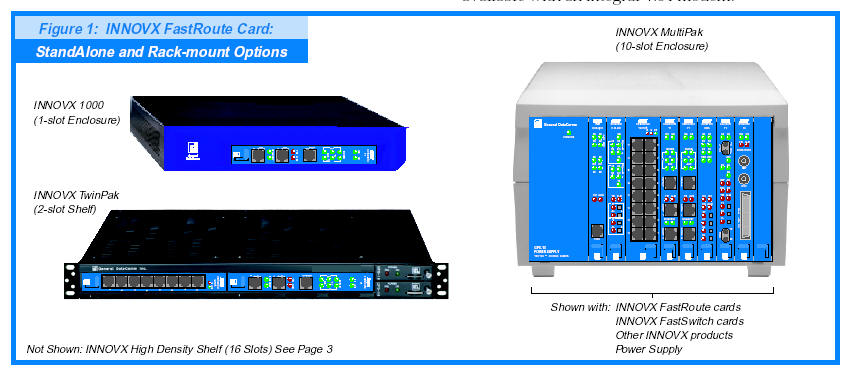 For much more Information on
GDC InnovX FastRoute
GDC InnovX FastSwitch
GDC InnovX FastSwitch 24
GDC InnovX LanLink Async 1600
GDC InnovX LanLink Serial 300
GDC InnovX SurePath V.34
GDC InnovX SurePath IMUX
IGDC InnovX View Manager
IGDC InnovX View Software

and more....Click here

Purchase orders accepted on General DataComm equipment
Contract Buying and Volume Discounts available !!
Please contact us 301-924-7400