GDC EP-1B Cabinet

Call us for Pre-sales and discount pricing

301-924-7400 Support
GDC EP-1B Cabinet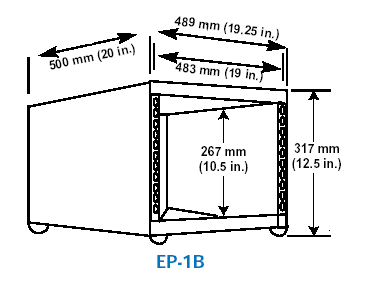 EP-1B This compact cabinet has overall dimensions of 489 mm (19.25 in.) wide by 318 mm (12.5 in.) high by 508 mm (20 in.) deep. It accommodates a single, standard 483 mm (19 in.) shelf. With an unloaded weight of 9.08 kg (20 lb.), the EP-1B supports 2.27 kg (50 lb.) on its front rails, which are tapped for 10/32 machine screws for easy rackmounting. Access to all cables is through the rear panel and rubber feet provide shock protection.


Purchase orders accepted on General DataComm equipment
Contract Buying and Volume Discounts available !!
Please contact us 301-924-7400