Motorola Canopy 150Mb 300Mb Backhaul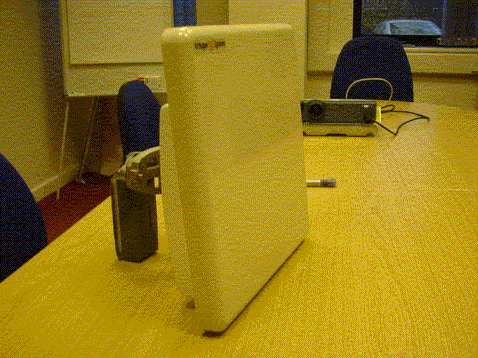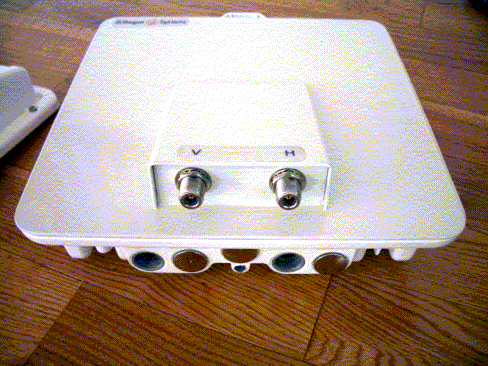 Call for pre-sales support and discount pricing
301-924-7400 Ext 17 or 18
Motorola Canopy 300Mb Backhaul
Motorola Canopy 150Mb 300Mb Backhaul

License-exempt solution that provides a cost-effective and instantly deployable alternative to licensed bands. Same form factor as the Canopy 45Mb BH, but with entirely redesigned hardware.

Designed to perform in the same challenging environments as the Canopy 45Mb BH.
Non or Near Line of Sight
Long-range line-of-sight
Over large bodies of water

Next generation of the proven Canopy 45Mb BH with many of the same features:

License Exempt 5.7 GHz radio
Robust Interference Mitigation Techniques
Built-in Security protection via proprietary scrambling technique
Similar web based management look and feel

Goes Beyond the Canopy 45Mb BH in the following ways:

Dramatically Higher Throughput, up to 280 Mbps aggregate
Configured and sold in two versions
150Mb ? The 150Mb is software upgradeable to 300Mb
300MB
WiMAX Compliant MIB

?
Network Design Possibilities
Performs well in NLoS and/or high interference RF environments
that are common problems in Urban areas
In the future, the product can be redeployed to backhaul WiMAX networks, being fully WiMAX compatible providing easy operation and management within any WiMAX network. Ideal for:

?
Interconnect campus buildings
?
Enterprise backup network
?
Connecting Enterprise voice and data
?
Disaster recovery applications
?
Redundant link between buildings
?
Over come right of way issues
?
Replace T1 Legacy Voice leased lines
?
Connect Advantage AP Clusters that now have 60Mb of capacity
?
Backhaul high-capacity Canopy Hot Zone
?
Carriers ? Offers carriers a high-capacity, reliable (5 9?s) and
cost-effective backhaul in the license-exempt spectrum with
feature sets associated with licensed bands
?
Backhauling Cellular sites
?
Extending Central Office T1/E1?s

?
Identical Features to Canopy 45Mb BH

?
OFDM Radio - License Exempt 5.725?5.850 GHz (ISM)
?
Software upgradeable radio
?
Two versions:
Integrated & Connectorized
?
Power Supply (PIDU) ? same 55v
?
New Metal Outdoor rated Power Supply accepts +48VDC or 110-240VAC
?
Proprietary scrambling over the air
?
Same Integrated Flat Antenna 23 dBi
?
Interference Mitigation Techniques
?
Self-selects frequency and modulation scheme over with it can sustain highest data rate via Automatic Frequency Selection & Adaptive Modulation
?
Multi-Beam Space-Time Encoding transmits four simultaneous signals between radios to increase the likely hood that the data will get through
?256QAM Modulation ? Allows for faster data stream using less frequency
?Gigabit Ethernet ? Copper & Fiber SX
?Channel Selections ? 10MHz step for WiMAX compatibility
?WiMAX Compliant MIB - 3x WiMAX Channels on 1x WiMAX Channel grid
?Variable Bandwidth Allocation (50/50 or 66/33)
?Distance - 200 Km/125miles LoS, 32Km near-LoS, 16Km non-LoS
?Offered in two Bandwidth Configurations
??Future Features Coming via Software Upgrade
?Dual T1/E1 Interfaces in Rado
?Field Upgradeable to Ultra-DFS