Kentrox DataSMART IDSU T3 E3 Intelligent DSU




Kentrox DataSMART IDSU T3 E3 Intelligent DSU

Please contact us 301-924-7400
Kentrox DataSMART IDSU T3 E3 Intelligent DSU
Description
The DataSMART® T3/E3 IDSU provides powerful access for bandwidth-intensive Frame Relay and high-speed router applications. With a selectable T3 or E3 network interface, the DataSMART IDSU supports worldwide enterprise applications. And with a HSSI and V.35/EIA-530/X.21 data port, the versatile IDSU supports almost any data requirement. For maximum flexibility, these data ports support both full T3/E3 bandwidth and variable clock rates in Nx.5 Mbps increments. These variable clock rates allow users to control the amount of bandwidth utilized. Ideal for carrier backbone connectivity, this IDSU can support router and Frame Relay backbone applications. The DataSMART IDSU is also ideal for enterprise networks requiring increased bandwidth for Internet and corporate LAN access traffic.
Features
• HSSI or V.35/EIA-530 data port for a variety of data equipment
• Selectable data port clock rates for fl exible connectivity
• Embedded SNMP and TELNET for advanced network management
• Extensive monitoring of line and path performance
• Economical access to T3/E3 Frame Relay services
• 5-year manufacturer's warranty
Flexible Data Transport

The DataSMART T3/E3 IDSU includes selectable HSSI (High Speed Serial Interface) and V.35/EIA-530/X.21 data ports. These interfaces allow you to connect a variety of data and video equipment to your network. For maximum flexibility, these data ports support full T3/E3 bandwidth and variable clock rates in Nx.5 Mbps increments. In multi-rate mode, the V.35 port supports rates up to 8M, while the HSSI port supports rates up to 35M (T3) and 24M (E3). The clock rates can also be set at different rates in transmit and receive directions. Variable clock rates allow carriers to offer high-speed, variable-rate Frame Relay access more economically than T3/E3 services. The DataSMART IDSU also protects your equipment investment. You can use the V.35 port with your router today, and upgrade your router to HSSI when your bandwidth requirements change. These upgrades can be accomplished via software commands, and without upgrading your access equipment.

Easy Diagnostics

Front-panel LEDs on the DataSMART IDSU indicate network and DTE interface status, system status, alarm conditions and loopbacks. The DataSMART IDSU includes a loopback activation switch and front-panel monitor jacks. These features assist in fault isolation and allow for non-intrusive monitoring of the network. All standard T3 and E3 alarms are monitored, including signal, sync loss, and remote alarm conditions. The IDSU will also send both alarm occurrence and clear messages to a network management station.

Advanced Network Management

The DataSMART IDSU provides a wide range of network management capabilities. Its embedded SNMP agent supports standard MIBs, SNMP Traps, TELNET and Pings. In addition, all the IDSU functions can be easily managed via direct or dial-up access to the RS232 control port. When alarm conditions occur, the DataSMART IDSU can notify you in a variety of ways. It can be configured to send Trap messages to an SNMP host, toggle an alarm relay, send RS232 messages, even dial out over a modem.


Ordering Information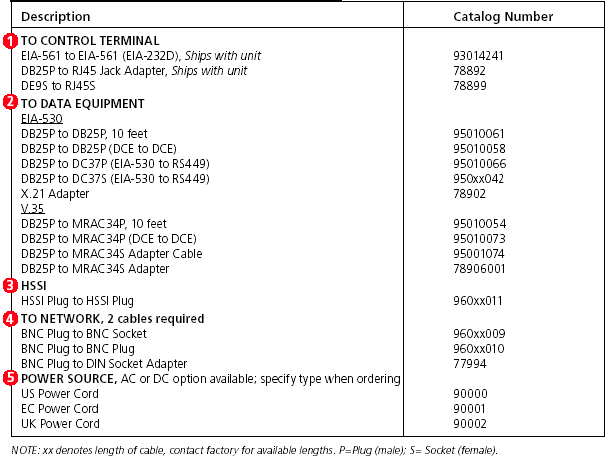 Specifications

T3 NETWORK INTERFACE

Line Rate: DS3 (44.736 Mbps)

Framing: M13/C-bit parity (selectable)

Input Signal: +6.2 dBm to -11.7 dBm

Output Signal: DSX-3 or DS-3 high (selectable)

Impedance: 75 ohm coax

Connector: BNC socket

Timing Sources: Looped or internal clock

Monitoring: Monitoring jacks with 20 dB

attenuation

Standards: T1.102, T1.404, TR-TRS-000499

E3 NETWORK INTERFACE

Line Rate: E3 (34.368 Mbps)

Framing: ITU-T G.751

Line Coding: HDB3

Input Signal: ITU-T G.703

Output Signal: ITU-T G.703

Electrical: 75 ohm coax

Connector: BNC or 1.6/ 5.6 DIN (via adapter)

Timing Sources: Looped or internal clock

DATA PORT SELECTABLE

HSSI

Data Rate (E3): 34 Mbps: or 1 to 24 Mbps in

.5M increments

Data Rate (T3): 44 Mbps: or 1 to 35 Mbps in

.5M increments

Electrical: HSSI (10k series ECL, VEE + -5VDC)

Physical: 50 pin SCSI-2 socket

V.35/EIA-530 selectable

Data Rate: 1 to 8 Mbps in .5M increments

Electrical: V.35 or RS422/423 (V.11)

Physical: DB25 socket

MANAGEMENT

Options: ASCII Terminal

SNMP

Modem

Other NMS

Confi guration: Non-volatile RAM

Control Ports: DCE

DTE

Electrical: EIA-232D (V.24)

Mechanical: EIA 561 (8 pin modular)

Data Rates: 1.2, 2.4, 4.8, 9.6 kbps asynchronous

PERFORMANCE MONITORING

Error Counts: Last 24 hours in 15 minute

increments

Error Events: Event errors

Errored seconds

Bursty seconds

Severely errored seconds

Unavailable seconds

% available seconds

% error free seconds

PERFORMANCE MONITORING (CONTINUED)

Alarm Status:

Loss of Signal (LOS)

Out of Frame (OOF)

Alarm Indication (AIS)

Yellow Alarm (YEL)

Test/active

ALARMS

Alarm Reports

: Local/remote message

Auto alarm dial out

Alarm history

Messages Info:

Time and date stamp

Set or clear stamp

Alarm type

Unit address

Unit ID (user defi ned)

Alarm Types:

Loss of Signal (LOS)

Out of Frame (OOF)

Alarm Indication (AIS)

Excessive error rate

Equipment failure

Alarms cleared

Alarm Relay:

Normally open, normally closed, and

common

DIAGNOSTICS

Loopbacks:

Line, local, payload, compatible with T1.107

and T1.107a

REGULATORY

Safety:

NRTL listed to UL 1459

CSA 22.2 No. 950 with 0.7

EN 60950*

EMI/EMC:

FCC Part 15

EN 55022*

EN 50082-1*

* International version only

ENVIRONMENTAL

Operating:

0° C to 50° C

Shipping:

-20° C to 70° C

Rel. Humidity:

5% to 95%, non-condensing

POWER

AC Option:

85 to 265 VAC (47 to 63 Hz)

24W nom, 30W max

DC Option:

6 to 75 VDC

22W nom, 25W max screw terminals

PHYSICAL

Dimensions:

1.70" H, 16.75" W, 11.50" D

4.3 cm, 42.5 cm, 29.2 cm

Mounting:

19" or 23" rack mount or desktop

Weight:

12 lbs; 5.4 kg