Kentrox DataSMART 696 T1 / FT1
Frame Monitoring DSU/CSUs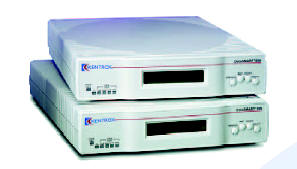 Kentrox DataSMART 696 T1 / FT1 Frame Monitoring DSU/CSUs

Please contact us 301-924-7400
Kentrox DataSMART 696 T1 / FT1 Frame Monitoring DSU/CSUs
Description
With Frame Monitoring DSU/CSUs from Kentrox, service providers and enterprise customers can monitor the end-to-end performance of their Frame Relay network. DataSMART® 696 and 698 Frame Monitoring DSU/CSUs support T1 / FT1 Frame Relay services. When teamed with ServicePoint Manager software, network managers can verify Service Level Agreements (SLAs); isolate performance problems to the LAN, local loop, or Frame Relay network; determine appropriate bandwidth needs; and monitor network trends to aid in future capacity planning. DataSMART 696 and 698 DSU/CSUs maximize your network uptime with convenient management features, such as in-band access for simplifi ed remote management. Each T1 DSU/CSU includes a front-panel LCD for easy local management. Embedded, standards-based SNMP and an integrated Ethernet port ensure easy central management.
Features
• Validate Frame Relay Service Level Agreements
• Match bandwidth to application requirements
• Isolate poor performance to the LAN or WAN
• Reports available from ServicePoint Manager and enterprise network reporting packages
• Add/drop port available for voice and data traffi c integration
• Standards-based, in-band management with SNMP
• DataSMART Installer included at no charge
• Alarms Utility available as a free download from the Kentrox web site
• 5-year manufacturer's warranty
Complete frame monitoring solutions

DataSMART 696 and 698 DSU/CSUs are available as stand-alone units that can also be rack mounted. All models include a variety of helpful configuration and diagnostic tools to simplify installation, troubleshooting, and circuit performance monitoring. DataSMART 696 and 698 DSU/CSUs are compatible with ServicePoint Manager software, which graphically displays key statistics on the Frame Relay network. The management data provided by DataSMART Frame Monitoring DSU/CSUs is also compatible with popular enterprise reporting systems, including Concord Communications' Network Health®.

Frame Relay monitoring

DataSMART 696 and 698 DSU/CSUs provide unique and powerful tools for analyzing Frame Relay performance end-to-end and separately in the enterprise and local loop. By providing a complete picture across the Frame Relay network, carriers and enterprise network managers have the information necessary to determine network availability, performance, problem sources, and bandwidth requirements. By operating at the network access point, DataSMART 696 and 698 DSU/CSUs offer independent and objective visibility of the network to help identify the true source of performance problems and the best resolution.

Comprehensive local-loop monitoring

Poor line signal quality, framing violations, dropped packets, slow throughput, and other network errors can all be caused by problems in the local loop. DataSMART DSU/CSUs provide a variety of circuit performance monitoring tools to help determine the health of your wide area network.

LMI spoofing

To help network managers troubleshoot problems quickly and minimize downtime, DataSMART 696 and 698 DSU/CSUs support LMI spoofing. The LMI spoofing feature auto-detects router or switch failure and maintains communication with your remote units.
Standards-based management The DataSMART embedded SNMP agent supports SETs, GETs and Traps, as well as standard MIBs, such as MIB II and the T1 MIB. And for comprehensive control, an enterprise MIB supports all available functions. These MIBs are available on the Kentrox web site.

Advanced management and diagnostics

DataSMART DSU/CSUs have advanced features that enable you to take active control of your network, such as in-band SNMP and an integrated Ethernet management port. Comprehensive T1 diagnostic tools help you identify and resolve performance issues in the Frame Relay local loop before they affect service. With the DataSMART, you can remotely confi gure your units and receive SNMP traps for important network events.

Add/drop voice port option

The DataSMART 698 Frame Monitoring DSU/CSU provides an add/drop voice port. Businesses can integrate their PBX and managed Frame Relay traffi c onto a single T1 / FT1 line, avoiding multiple access charges. Check with your carrier about integrated T1 service options.

Flexible reporting options

DataSMART Frame Monitoring DSU/CSUs support an open architecture for reporting information. Network managers can easily integrate circuit management data into their existing reports, procedures, and activities for Frame Relay service management. Kentrox also offers the economical ServicePoint Manager software. With its graphical interface, this easy-to-use application reports valuable information about the performance of your Frame Relay network.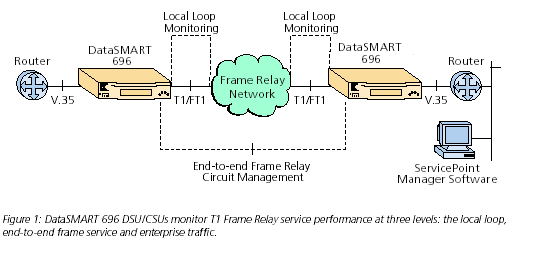 Ordering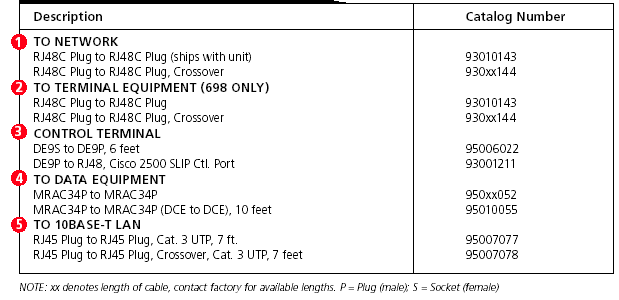 Specifications
NETWORK INTERFACE
Line Rate: T1 (1.544 Mbps)
Framing: SF, ESF, Ericsson
Line Code: AMI, B8ZS
Input Signal:DS-1 from 0 dB to -27 dB, typical
Output Signal: DS-1 with LBO 0, -7.5, -15 dB
(selectable)
Protocol: Frame Relay or transparent
Mechanical: RJ48C socket
Lightning Protection: Withstands lightning surges
defi ned per FCC Part 68, and recovers
TERMINAL INTERFACE (ADD/DROP PORT,
DATASMART 698)
Line Rate: T1 (1.544 Mbps)
Framing:SF, ESF, Ericsson
Line Code:AMI, B8ZS
Input Signal:DSX-1 to -10 dB
Output Signal:DSX-1 with equalization
Mechanical: RJ48C socket
DATA PORT INTERFACE
Bit Rate:Nx56 kbps or Nx64 kbps (N=1...24)
Electrical: V.35 compatible
Mechanical:MRAC34 socket
MANAGEMENT
Control Ports:DCE, EIA-574,38.4 kbps maximum,
English menus, Async ASCII or SLIP
Ethernet Port: 10Base-T RJ45 socket, transmit and
receive LEDs
SNMP Agent: MIB II (RFC 1213), DS1 MIB (RFC
1406), Frame Relay MIB (RFC 1315), Enterprise
MIB, TELNET server, responds to PING, security
fi lters (for IP source addresses), Up to 10 SNMP
trap hosts
In-band: From network or router, shared or
dedicated VC, Frame Relay
LCD: Front panel display of unit status
Front panel confi guration of unit
ALARMS
Traps: SNMP Traps via SLIP, Ethernet or in-band
ASCII: Transmitted out async control port
FRAME RELAY CIRCUIT MANAGEMENT
Methodology:Non-intrusive, in-band
Virtual Circuit (VC) Utilization: Frame and octet
counts for data sent above CIR and above excess
burst rates
VC Availability Measurements: Frame Relay
Link Management, (FRLM) activity, FRLM
confi guration, router and switch status,
spoofi ng status—events and seconds, VC
availability and status
VC Delay Measurements: Maximum observed
delay, average delay, attempts made,
delay threshold exceeded; automatic delay
measurements for up to 64 active VCs
VC Frames Delivered Report: Frames dropped
Tx/Rx, octets dropped Tx/Rx
FRAME RELAY CIRCUIT MANAGEMENT
NI/Data Port Availability Measurements:
Seconds available, in test or in alarm state for
network interface and data port
NI/Data Port Statistics: Frame count, octet count,
invalid header address, excessively long frames,
HDLC errors, IP management frame and octet
counts
VC Status: Frames Tx/Rx, octets Tx/Rx, BECN set,
FECN set, DE set
Reports: Frame VC utilization, Frame VC roundtrip
delay, Frame VC delivered data, Frame VC
availability, Frame VC statistical, Frame NI/Data
Port statistical
LOCAL LOOP DIAGNOSTICS
Loop Tests: Line loopback
Payload loopback
Data port loopback
Line Test Codes: QRS, 3-in-24, 1-in-8, All 1s, All 0s
Data Test Codes:511, 2047
BERT Tester: Independent BERT on all test codes
LOCAL LOOP PERFORMANCE MONITORING
Methodology: T1.403 in-band performance
monitoring
Data Storage: Last 24 hours of data in 15 minute
increments; last 7 days of data in 24-hour
increments
Monitors: Network interface
Registers: Separate for carrier and user
Reports: Based on G.821 for performance, Far end,
Alarm history, Network interface statistical
DIAGNOSTICS
LEDs: Power/fail, T1, Data port transmit, Data port
receive, Data port CTS, Data port RTS
Loop Tests: Local loopback
Data terminal loopback
COMPATIBILITY
AT&T: TR 62411-1990, TR 54019A, PUB 43802
ANSI: T1.403-1995
Bellcore: TR.194
REGULATORY
FCC Compliance: Part 68; Part 15, Class A
NRTL Listed: UL 1950, 3rd Edition
CSA: 22.2; No. 950
IC: CS-03
ENVIRONMENT
Operating: 0° to 50° C
5% to 90% RH, non-condensing
Storage: -20° to 66° C, 5% to 95% RH
POWER
AC: 115 VAC, 60 Hz, 7W
PHYSICAL
Usage: Desktop or tray mount
Dimensions: 7.75" W x 1.65" H x 11.5" D
Weight: 2.5 lbs (approx.)