Power over Ethernet (PoE) Protection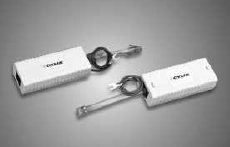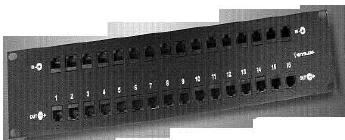 Call us for Pre-sales and discount pricing on
301-924-7400 Support
CYLIX Power over Ethernet (PoE)
Protection
The Power over Ethernet revolution is here! Wireless access nodes using PoE are being installed everywhere – schools, restaurants, airports, and offices. Wireless access points are key to this revolution. Typically they are installed in remote applications and can be powered over the same Ethernet wiring that is utilized for data transmissions.

PoE is also being used for a variety of other applications such as IP based security cameras, VoIP handsets, point of sale terminals, and other devices. These remote installation points can expose devices to severe transients and surges. That is where Cylix comes to the rescue with 2 PoE in-line protectors – one for 30 volt and one for 60 volt power requirements. Datalines are protected for both line to line and ground to line surges.

For larger installations, and to protect mid-span devices, Cylix has now introduced our RAK16-PoE 19" rack mount 16 port protector. Give yourself the peace of mind that comes with protecting your investment with Cylix dataline protection – the gold standard of dataline protection!

RAK16-POE 60V
MTJ-POE 60V – 60 Volt Power Lines
MTJ-POE 30V – 30 Volt Power Lines
Purchase orders accepted on Cylix Data Phone Lines Surge Protection equipment
Contract Buying and Volume Discounts available !!
- Please contact us 301-924-7400