Canoga Perkins L600 Series
Fiber Optic Transponder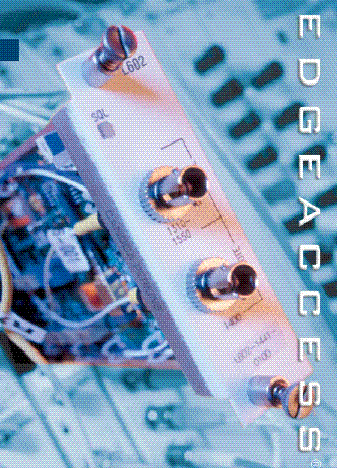 Canoga Perkins

L600 Series Fiber Optic Transponder


Gig
Canoga Perkins offers a full line of mode converters and repeaters that support data rates from 8Mbps to 622Mbps. The L600 Series Transponder Line Interface (TLIMs) are protocol independent, rate-agile devices that convert multimode optical signals to single mode or can be used as a 3R repeater with optional Clock Recovery.

It is housed n the Model 6100 Access Module, which allows management of the TLIM when installed in the Model 1000 Universal Chassis System (UCS). Key information, such as receiver and transmitter status, can also be monitored through the 6100 Access Module. With optional Clock Recovery, the TLIM can dejitter a degraded optical input signal and retransmit a cleaner optical signal. Service Providers may choose rate-agile modules with the SpeedCop? bandwidth monitor option. SpeedCop allows Service providers to monitor Bandwidth specific services with one rate-agile module, while remaining transparent to protocols used by the end-user.

For mission-critical applications requiring fiber redundancy, Canoga Perkins offers TLIMs designed with Dual Transmit and Receive ports. The L600 Series TLIMs are also available with specific optical wavelengths for use with the Canoga Perkins 6000 Series Wideband Wavelength Division Multiplexers (WWDM). Up to four optical channels can be multiplexed into one fiber composite, which maximizes the bandwidth of the existing fiber plant by four.
Features Canoga Perkins L600 Series Fiber Optic Transponder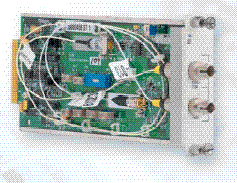 Easy Migration to a 2/3/4 Channel CWDM System
Ideal for Point-to-Point, Metro, Access and Campus Applications
Protocol Transparent Modules
Clocking and Management
SpeedCop? Bandwidth Monitor
8Mbps to 622Mbps per Channel
Cost-effective Wideband WDM Lasers
Up to 30 Transponders in a Single EdgeAccess?? UCS Model 1000 Chassis