Canoga Perkins 6600
Fiber Savers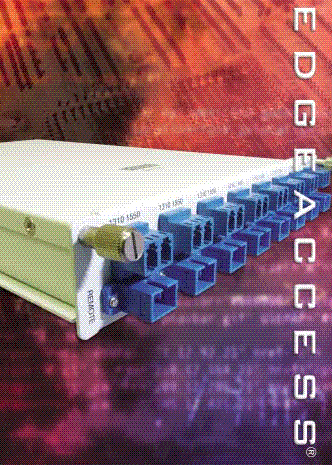 Canoga Perkins

6600 Fiber Savers


Gig
Fiber Singlers offer a cost-effective solution for connecting two 1310nm devices over an individual single mode fiber. This doubles the available fiber currently in place or fiber planned for future expansion.

The 6600 Series Fiber Saver is specifically designed for Enterprise environments with Star Configurations requiring point-to-point single fiber transmission. The Fiber Saver is available in 8 or 16 single fiber interfaces in rackmount configuration. A passive Fiber Singler 6001 can be used at the remote end when the end equipment supports a loss budget adequate for the attenuation link. Single and dual stage versions of the 6001 are available that provide cross-talk isolation values greater than 30dB.

Common applications include point-to-point (chassis-to-chassis) configurations for high-density metro, enterprise, or SAN solutions. A chassis-to-stand alone configuration is normally utilized for Star or Access solutions. Use of active modules at both ends of the fiber link enables longer distances and allows the use of low-cost multimode interfaces on the end equipment.
FEATURES OF Canoga Perkins 6600 Fiber Savers
Doubles Existing Fiber Capacity
Metro, Access, Enterprise, SAN, and Campus Applications
Point-to-Point or Star Configurations
Protocol Transparent Modules
Active or Passive Remote Devices
Available in Rack Mount and Standalone Configurations
Low Cost WDM with None of the Headaches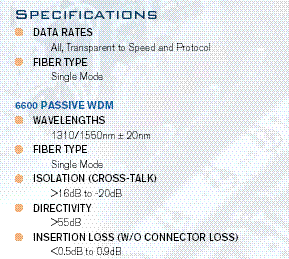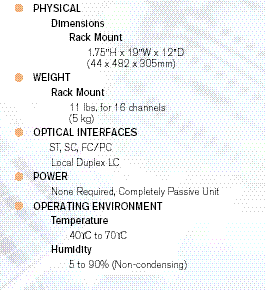 Ordering Information
6600 Series Fiber Saver 16 Channel Passive Fiber Singler

MODEL

DESCRIPTION

16 Circuit Fiber Saver

6616-x-y

2 x 8 circuit Singlers, Includes jumpers and Base Unit

6608-x-y

1 x 8 circuit Singlers, Includes jumpers and Base Unit

Connector type

1-ST Composite, Duplex LC Local

4-SC Composite, Duplex LC Local

Enclosure Type

1-1U Enclosure, 19" Rackmount

Expansion module

6608-x

8 channel Singlers, Expansion module, Includes jumpers

Connector type

1-ST Composite, Duplex LC Local

2-FC/PC Composite, Duplex LC Local

4-SC Composite, Duplex LC Local

Accessories

6600-2100

1U Enclosure Base, 2 Slots available for 6608 modules, 19" R/M

C501-6608-xx

Fiber Jumpers for local equipment. Set of 8 Pairs.

Type of Cable

21 = LC to ST Connector SM, 1 meter

22 = LC to FC Connector SM, 1 meter

24 = LC to SC Connector SM, 1 meter