Canoga Perkins 6150 FibreXpander
4-Channel CWDM System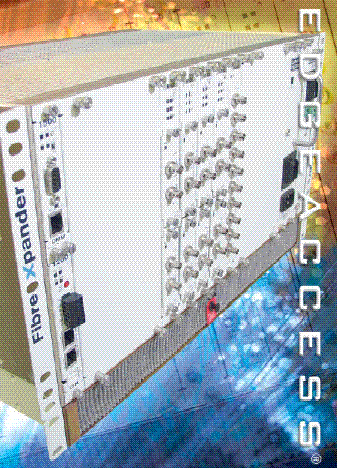 Canoga Perkins 6150 FibreXpander
4-Channel CWDM System
Gig
Expand the capacity of your existing fiber by installing Canoga Perkinsí innovative FibreXpander instead of laying more fiber. The FibreXpander allows the user to extend up to four applications over one pair of single mode fiber, quadrupling your capacity instantly.

Need more channels? Expansion is a breeze with one model number instead of separate line items to order. The FibreXpander is a complete system. Unbox it and install. Virtually plug and play. Protocol independence and rate-agility allows the FibreXpander to accommodate data rates from 8Mbps to 622Mbps. Canoga Perkins has taken the complexity out of expanding existing networks with a turnkey solution for Enterprise, Campus and Last Mile Access applications. The system comes fully assembled from the plant to minimize complexity and installation time. The FibreXpander is shipped with all the necessary fiber jumpers. You do not need to worry about forgetting something, itís all included. A complete system to expand your fiber capacity almost instantly, and without the time and expense of digging.

Need more fiber capacity within a building? Donít get bogged down with expensive, complex DWDM systems. The FibreXpander takes the place of all that at a lowcost, without the complexity. Canoga Perkinsí technology makes it simple. The NEBS Level 3 system not only proves that the productís design can stand up to extreme conditions, but also collocation with the Service Providersí equipment is possible, as well as Central Office installation applications. CanogaViewô, Canoga Perkinsí graphic web-enabled Network Element Manager, and menu driven user interface screens, provides easy management of the FibreXpander. Local and remote, itís just like being in front of the equipment.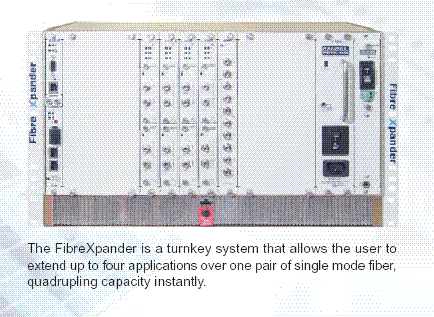 FEATURES OF Canoga Perkins 6150 FibreXpander
4-Channel CWDM System
Extends Data Up to 80km
Protocol Transparent, Passes Anything
Extends Everything From 8Mbps to 622Mbps
Low Entry Cost
Linear Add/Drop Applications to Build Systems
Drop and Insert Channels for Added Flexibility
Full Native Mode Performance without Bottlenecks
Virtually Plug-and-play
Easy Installation and Simple Operation
Ships as a Complete System, Ready to Install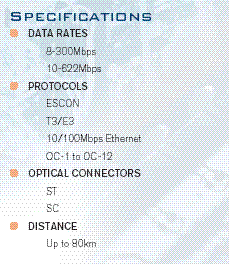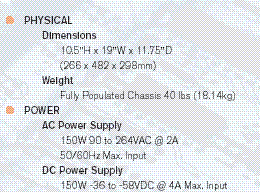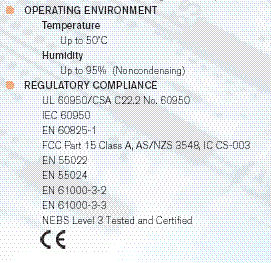 Ordering Information
6150 FibreXpander

Configured WWDM System

MODEL

DESCRIPTION

FibreXpander Base Unit With One 4 Channel System

6150-C-01x-y

8Mbps to 300Mbps FibreXpander system base unit

equipped with one Four Channel system. Base unit includes

a UCS 6U chassis complete w/CIM, DMM, Fan Tray w/cable

management, 8 x SM Jumpers (2 feet), and Blank Panels

6150-C-02x-y

10Mbps to 622Mbps FibreXpander system base unit

equipped with one Four Channel system. Base unit includes

a UCS 6U chassis complete w/CIM, DMM, Fan Tray w/cable

management, 8 x SM Jumpers (2 feet), and Blank Panels

Power Supply Options

1-120/240VAC power supply

4--48VDC power supply

5-Redundant AC & DC power supply

6-Redundant AC power supply

9-Redundant DC power supply

Optical Connector Options

1-ST

2-FC/PC

4-SC Simplex

4 Channel Expansion Modules For The FibreXpander Base Units

6150-E-01x-0

8Mbps to 300Mbps Four Channel FibreXpander modules for

rack mounting in the 6150-B Base Unit. Expansion Modules

include 8 x SM Jumpers (2 feet)

6150-E-02x-0

10Mbps to 622Mbps Four Channel FibreXpander modules for

rack mounting in the 6150-B Base Unit. Expansion Modules

include 8 x SM Jumpers (2 feet)