FEATURES
2-wire MSDSL modem with remote management, extending data transmission to 6.6 km (4.1 miles) over 24 AWG line
Supports multiple data rates between 64 kbps and 2304 kbps
Utilizes MSDSL 2B1Q line coding for extended range and improved quality
Supports variety of digital interfaces:

RS-530
V.35
V.35A
X.21
V.36/RS-449
G.703 E1
Ethernet (IR-ETH, IR-ETH/Q or IR-IP)

Provides an embedded operation channel for end-to-end system management and supervision
Setup, control and monitoring via an ASCII terminal connected to the ASMi-51 supervisory port
Extensive diagnostics, including loopbacks, BER testing and MSDSL performance monitoring
Automatic rate detection in external clock mode for tail-end applications of standalone ASMi-51 units
High voltage line protection in compliance with ITU K.21
Available as quad or dual-modem card for RAD's LRS-24 modem rack with SNMP management
SPECIFICATIONS
ASMi-51, Multirate Single Pair Digital Subscriber Line (MSDSL) modem, which operates in full duplex over 2-wire line.
ASMi-51 supports multiple data rates, user-selectable to n ´ 64 kbps, where n = 1, 2, ..., 32, 36.
ASMi-51 employs MSDSL 2B1Q technology to extend the transmission range (see Table 1) and provide efficient transmission, even over poor quality lines.
ASMi-51 supports a wide range of digital interfaces: RS-530, V.35, V.35A, X.21, V.36/RS-449, G.703 E1. In addition, the modem supports Ethernet interface modules with a built-in bridge (IR-ETH, IR-ETH/Q) or an IP router (IR-IP), which allow LAN-to-LAN connectivity using MSDSL technology.
The modem uses an Embedded Operation Channel (EOC) for controlling and monitoring the remote unit. The management channel operates without interfering with data transmission.
ASMi-51 is managed via an ASCII terminal connected to the modem's supervisory port. The ASMi-51CQ and ASMi-51CD modem cards installed in the LRS-24 modem rack can also be managed via RADview SNMP network management application. The embedded menu-driven management software allows to control the following parameters:

Baud rate selection (when the modem is configured as Central)
Clock source selection
Loopback and BERT activation
MSDSL statistics collection
Real time alert of fault conditions
Installing new software releases.

When set to external mode, the standalone ASMi-51 automatically detects the clock rate coming from the digital interface and sets the remote unit to the same rate. When the digital interface rate is changed, both local and remote units follow the new rate and synchronize accordingly.
The ASMi-51 system configuration is stored in a Flash memory, minimizing system downtime when power is down or when a remote unit is replaced.
ASMi-51 performs call-out via its control port to report the system alarms. The port can be configured to relay all alarms or only the major ones.
ASMi-51 has comprehensive diagnostics capabilities that include the following test options:

V.54 local analog and remote digital loopbacks
RAD's proprietary channel loopback (local digital loopback), which allows the DTE interface testing without losing synchronization between two modems
BER testing as per V.52
MSDSL statistics collection.
Table 1. Typical ASMi-51 Ranges over 24 AWG
Data Rate

Range

kbps

km

miles

64, 128, 192

6.6

4.1

256

6.2

3.9

320, 384

5.9

3.6

448

5.7

3.5

512

5.5

3.4

576, 640

5.2

3.2

704, 768

4.9

3.0

832

4.6

2.9

896, 960

4.5

2.8

1024

4.4

2.7

1088, 1152

4.2

2.6

1216, 1280

4.1

2.5

1344-1536

3.7

2.3

1600-2048

3.2

2.0

2304

3.0

1.8

ORDERING INFO
ASMI-51/AC/BNC
ASMI-51/AC/UTP
ASMI-51/AC/UTP/Q
ASMI-51/AC/V35

APPLICATION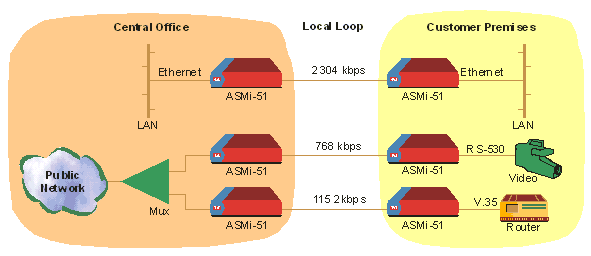 Figure 1. Central Site Application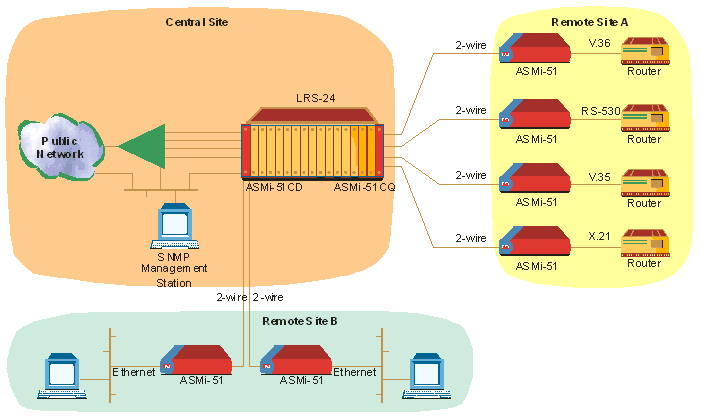 Figure 2. Central Site Application with SNMP Management