RAD ARC-101 ATM Rate and Media Converter
ARC-101/48 ARC-101/AC

Call us for Pre-sales and discount pricing

301-924-7400 Support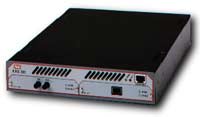 RAD ARC-101 ATM Rate and Media Converter
Features
The ARC-101, ATM Rate and Media Converter, provides transparent rate and media conversion between two ATM interfaces by extracting ATM cells from one interface and sending them over the second one.
The ARC-101 connects devices with dissimilar ATM interfaces. Alternatively, the ARC-101 can be used in ATM testing environments, enabling module interchangeability according to the devices being tested.
A large internal FIFO is used for rate adaptation between the two interfaces and for handling the bursty nature of the ATM traffic. Special circuitry is responsible for closing the ATM flow control loop according to Available Bit Rate (ABR) traffic management specifications in order to avoid FIFO overflow
The ARC-101 supports a wide variety of ATM data rates and media types. These include: E1, E3, T3 and STS-3c/STM-1 over optical and electrical interfaces.
The modular construction and software based design of the ARC-101 enables easy migration to new ATM physical interfaces.
Built-in diagnostics, configuration and statistics including physical layer alarm surveillance/ performance monitoring and ATM layer statistics are provided via the monitor connector (RS-232 ASCII terminal).
The ARC-101 is supplied as a stand-alone unit. Special hardware for mounting one or two units in a 19" rack using minimal height of 1U can be ordered separately.
Application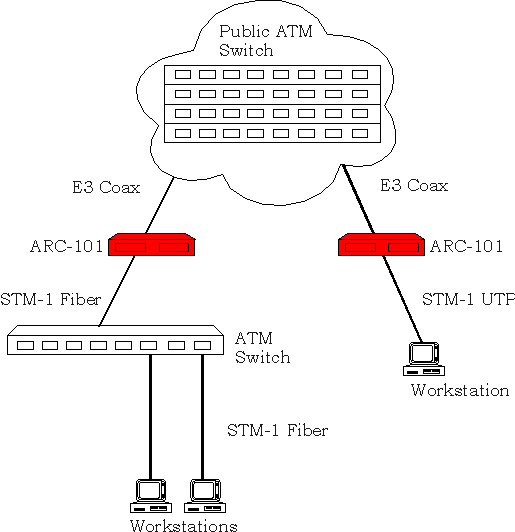 ARC-101/48 ARC-101/AC
For discount pricing on RAD Data Communications
email us at sales@data-connect.com
or call 301-924-7400
---